How long will it take to rank my website?  This is hands-down the million dollar question SEO experts get all the time from business owners eager to get more traffic and long-term growth stability for their business.
What we do know! A website that has successfully built up enough authority, trust and powerful links will reach Page 1 in Google will rank on Page One. This results in visitors and sales increasingly ten-fold and accomplishes the goal of business growth and long-term business success.
But, Mr./Ms. SEO, how long does reaching page One take? The golden answer is an honest, "It depends." Many factors are taken into account determining how quickly a website starts trending upward. Once you understand the factors involved, you and the SEO company you hire can more accurately predict the time frame, marketing budget and expected ROI to create a SEO strategy that really works.
Factors that Affect the SEO Ranking Timeline
Here are the major factors that will affect how quickly your company website will rank on Page 1 in Google. Having a working knowledge of these factors will give you an understanding of what to expect when your SEO expert starts implementing a specific SEO strategy just for your business.
On-Page Factors that Speed Up Ranking
High Quality Content: Content is King. Informative or entertaining, well-crafted and clear text about your business is one of the most important keys that will not only help rank your site but also influence your potential buyers or clients. In a nutshell, your content needs to help rank and influence.
Content Optimization: Placing your main keywords and keyword variations in your URL, titles, headers, metadata, tags and content will help Google categorize these words in its database. Google then compares it to other similar sites  determining the relevancy, trust and authority.
Navigation and inner linking: Visitors need to be able to navigate your website with ease and access any information they desire quickly. This enables them to make buying decisions with ease and trust. You don't want the inability to navigate your website easily to frustrate a potential customer who will quickly leave for a site that is easy to navigate. Contact information, links, buying information, FAQ's and any other relevant information should all be easily understood and accessible.
Backlink authority: Google wants to see your site linking out to other high-authority sites that are relevant to your industry and niche. This builds trust in Google's eyes as a business owner. Without Google's trust the website will go nowhere.
Image optimizations: There are several image optimizations that can be included but all images should have unique alt text for each image. This helps seeing-impaired visitors to understand the images.
Technical SEO. Ten Factors that Speedup, Slow Down or Block Ranking
Technical SEO. This is the first thing an SEO analyst analyzes. An analyst will be able to identify how well Google crawls your website gathering the data it needs to index, categorize and compare it to other similar websites.  The SEO company you hire should check these technical aspects of your website:
SSL security status
XML sitemap
Page Load Speed
Crawl Errors
Schema
Mobile-friendliness
Optimize metadata and descriptions. Check for duplicates.
Check for duplicate content
Check for duplicate or missing image alt text
Re-direct/Repair Broken Links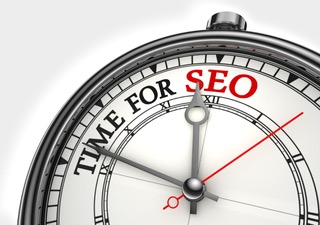 Powering Up Your Website: Off-Page SEO Linking
Google decides whose business website is credible and whose isn't. Google wears the pants on this one. The question you're probably contemplating is, "how does Google decide who is important, credible and valuable?" Well, it all comes down to "popularity". How do your customers speak of you as a business person? How do they speak about your product or services? Do they leave reviews and recommendations? Your customers' voice is extremely important to Google.
When people love what you are offering, they talk! Marketing 101 says that if someone loves a service they will tell several people. It's the same on the web regarding your business website. When people and other businesses or sites link to your website, it's a thumbs up! Those sites are saying, your site can be visited and shopped from with confidence. The more links your site has, the more "popular" it becomes. Google notices who is "popular" and responds favorably. The same however is true with a poor product or service. Marketing 101 says that if you don't do well by your customer they will tell everyone that'll possibly listen!
Google examines links, but they have stipulations. Google looks at the quality and relevance of these links to your business niche. If you have hundreds or thousands of off-topic, low authority, spammy links, Google may never rank your site or even penalize it!
On the other hand, if the links pointing back to your website are from highly trusted, relevant websites, Google gives your website power and authority due to the confidence these other sites are giving you. This can help position you at the top of the search results.
How Long Does it Take for SEO to Start Working?
Another million dollar question with an not-so-popular answer, "It depends". Your SEO expert will take the above and below factors into account. Once all these questions are answered, they will be able to map out reasonable expectations for when you can expect to see your website show up on Page One.
How much competition are you up against? How competitive are the keywords and phrases you want to rank for? A keyword or phrase that has little competition will be quicker to rank for, while a more competitive keyword in a very competitive market can take quite awhile to rank for. Despite this, competitiveness is never a reason to not use SEO. Expert SEO will always pay off and once it does lasts for the long-term.
Is your website brand-new or does it have some years behind it? Websites are like fine wines. The longer they have been around the more valuable they can be. A study by com discovered that less than 4% of Page 1 rankings are from brand new sites under 1 year of age.
Is your keyword in your domain URL? Optimization has to be properly done for the search engines and for your users to have a good user experience.
Does your website have trust and authority right now? If so, how much? Are we building links from scratch or do you have a wealth of strong, authoritative links in place already?
Money. Yes, I said it. Your marketing budget will determine the speed that you reach Page One on Google. A smaller budget isn't a problem, but it'll take more time to rank to Page 1 simply because there is less money to invest.
Successful SEO researcher and ranking guru, Greg Morrison, states, "It comes down to a combination of all these factors. There's no specific time frame for how long it's going to take to rank; it depends on every case. The answer is, the less competition there is, the more quickly you're going to be able to rank. The more competition, the longer it's going to take. An average term for local SEO is going to take you between 6 months to a year to rank, whereas a highly competitive term in a large city like "Los Angeles lawyer" can take one year, or even up to two years."
Get Expert Help to Rank Your Website
Can you do SEO on your own? Sure! Can you find cheap SEO? Absolutely! But should, you? SEO is a saturated market. It is too easy to take a little training online and label yourself an SEO expert. There is a lot of bad SEO out there. The choice is yours and we understand how money constraints are a part of businesses. At the very minimum, interview several SEO agencies. Reach out to us and ask us what to be on the look out for. Hiring an SEO professional who understands what Google wants and can safely put these practices into use is priceless.
Finally, give your SEO expert the time they need to get your website on Page 1. Along the way, you should receive regular reports on how your website is performing in an easy-to-understand format.  For your website to dominate the competition, a complete internet marketing strategy is a necessity. Setting aside a healthy SEO budget will be worth it when you reap the benefits of the long-term results. Your only regret will be not investing sooner!
When you hire Outrankify SEO as your local SEO expert, be prepared for a massive amount of new business for your products and services. We don't waste your time or money, or our own. If you're ready to make lots of money together, Call or schedule an appt with the best Sacramento SEO company. Why mess around anyone else? 916-426-6718